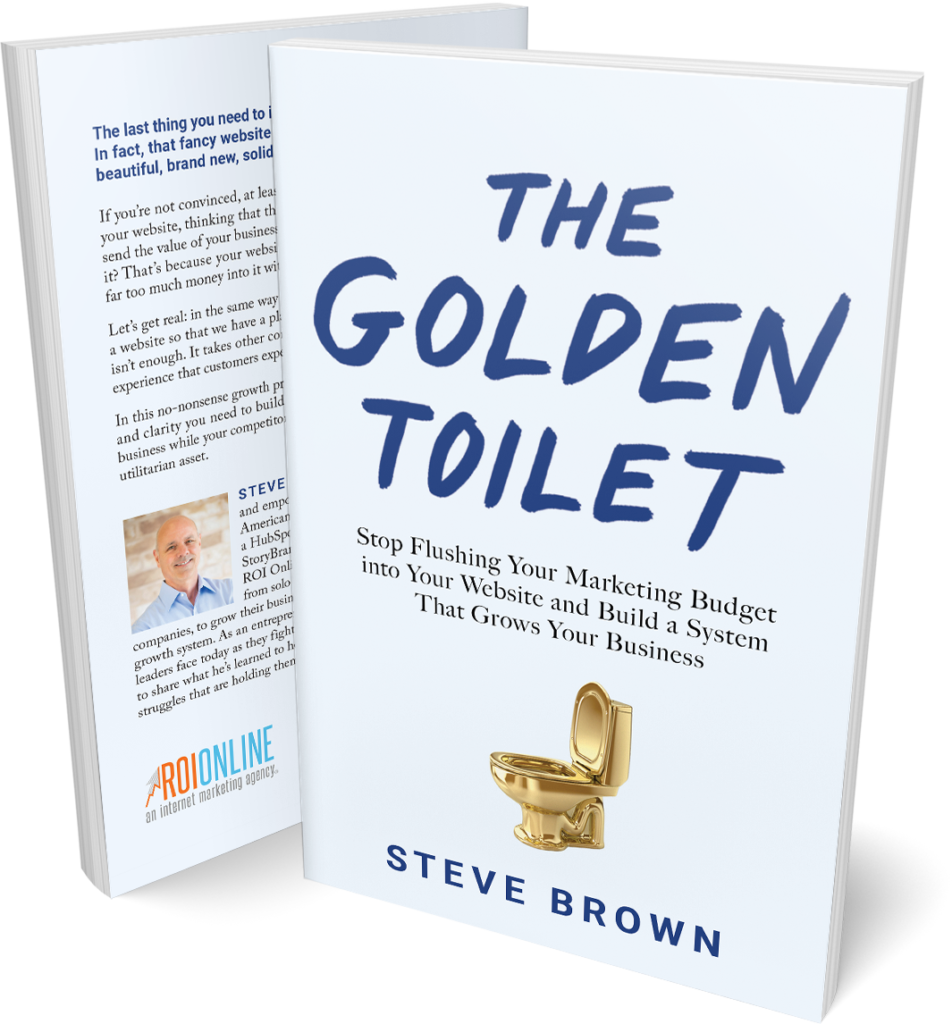 Many agencies and business owners waste their money on flashy marketing tactics that don't provide any ROI.
The Golden Toilet transforms proven marketing principles into simple, practical tools you can use to connect with customers, build your online presence, and transform your company into the thriving brand you've always wanted it to be.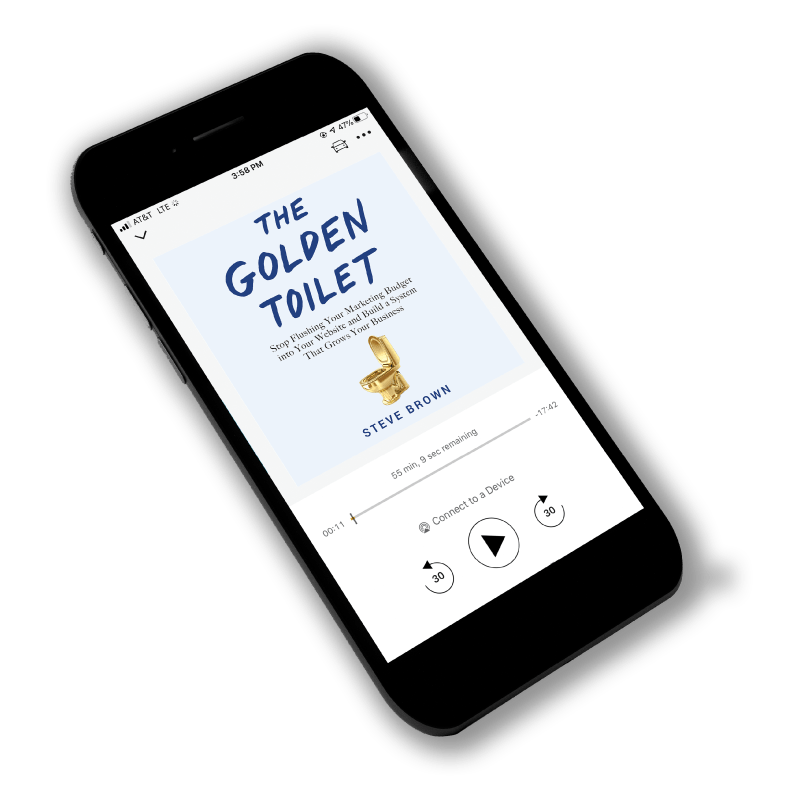 Get Results from Your Marketing—Free of Charge
Marketing should give you profits, not headaches. If you're ready to get even more bang for your marketing buck, listen to The Golden Toilet for free when you sign up for a 30-Day Trial of Audible!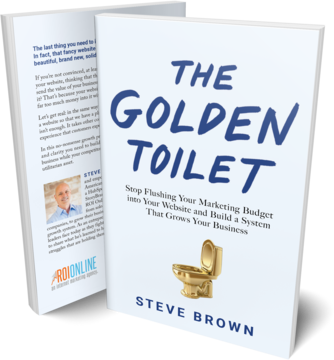 What's Inside:
The biggest ways agency and business owners waste their marketing budget
Simple tactics you can follow to catch your customer's attention
A breakdown of the four crucial components every brand needs to succeed
Guidelines for a simple holistic system you can use to grow your business
Grow Your Business Like a Boss
The concept of marketing is simple: let people know you exist. So why has the application become so damn confusing? You invest all your time and energy into shiny tactics that look like they'll do the job, but you end up with nothing to show for it except a few grey hairs and a hole in your wallet.
As a marketer and business owner, author Steve Brown knows what leaders face in today's world as they fight to get their brand to take off. He wrote The Golden Toilet to help entrepreneurs just like you cut through the confusion and move their business in the right direction.
The Golden Toilet features a holistic marketing system based on the four crucial elements used by the high-growth brands you love. It empowers entrepreneurs, agency owners, and business leaders by distilling marketing principles into simple, practical tools. And the best part? There's no BS—just good old-fashioned truth.
If you're fed up with marketing ploys and tricks that never move the needle, this book is for you. Pick up your copy today and gain the knowledge you need to help your business succeed.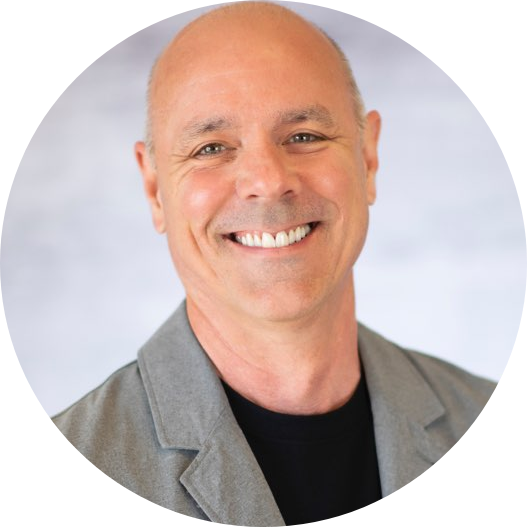 Praise for The Golden Toilet

I love the practical advice Steve gives us in this book! He reminds us that our website isn't a shiny object; it's our best sales and marketing tool, and it's the doorway to our company. I've seen Steve's system deliver results for our customers, and he's laid it out in a clear and engaging way.

This book cuts through the marketing fog for small business owners–instead of flushing your dollars into a website, you need clear messaging, marketing and sales automation, and strategic campaigns. But how? That's why you need to read this book!

I thought I needed a new website to promote my practice working with family businesses. Instead, Steve showed me the bigger picture. He helped me create a process to attract the right people at the right time in an authentic and meaningful way.

The concepts presented in this book are critical to building the simple, effective online platform your customers are expecting from you. Don't overthink this decision. Buy this book, and let Steve help you pull it off.
THE ROI ONLINE PODCAST
Steve Brown believes you, the entrepreneur, are the invisible hero of today's economy.
You fight hard to create value for your customers and provide jobs for over half of the American workforce. As an entrepreneur himself, Steve knows what you face today as you fight to grow your business. That's why, on The ROI Online Podcast, he introduces you to forward-thinking business leaders you can enjoy meeting.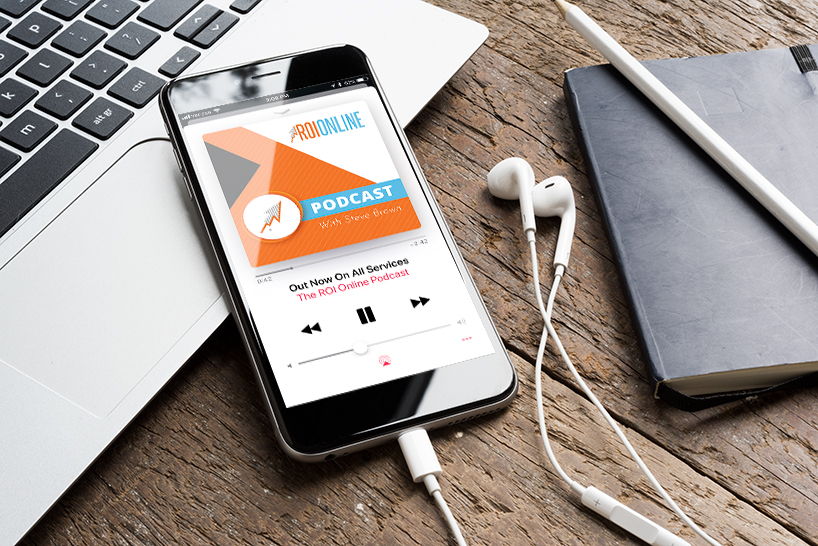 3 Ways to Get an ROI from Your Marketing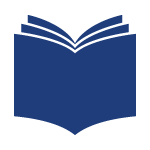 Buy the book The Golden Toilet
Purchase The Golden Toilet and find out how to create a marketing strategy that provides results.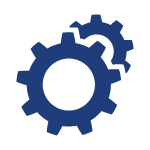 Build Your Business Growth System
Follow the guidelines laid out in The Golden Toilet or hire the ROI Online team to do it for you.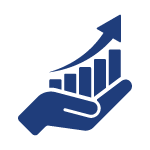 Grow Your Business With Confidence
With The Golden Toilet, you'll have clarity about your next steps and the tools you need to move your brand in the right direction.
DO EVEN MORE WITH THE ROI GROWTHSTACK
Ready to roll up your sleeves and start seeing those results you've worked so hard for? The ROI GrowthStack is a comprehensive all-in-one tool that makes it easy for you to manage your sales, connect with customers via text and chatbots, add new landing pages, and much more.