How Marketing Automation Helps Us Navigate Our New Normal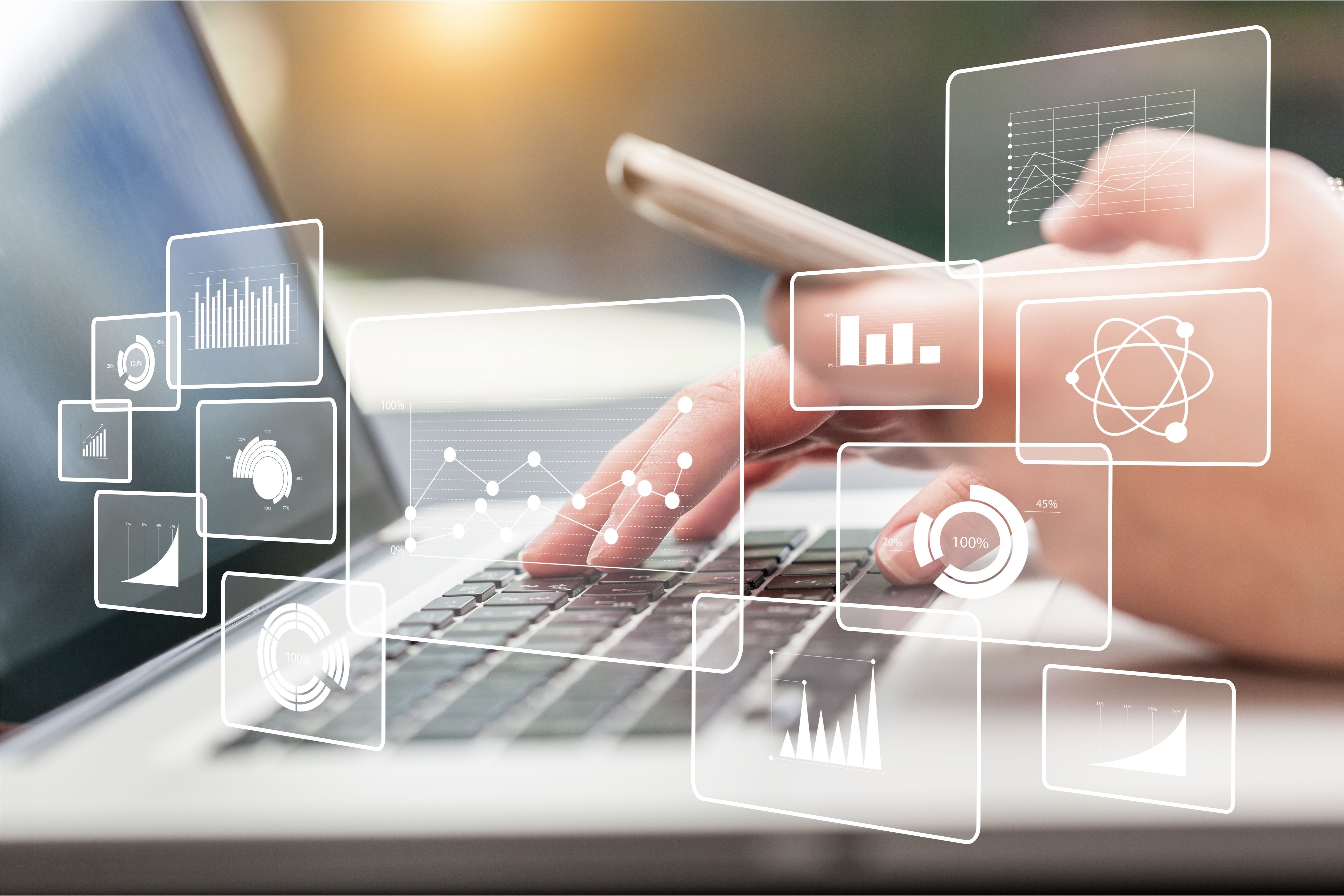 It seems all any of us can talk about is coronavirus lately. And rightfully so. It's totally upended the world and, more specifically, how we do business.


Could anyone have guessed there would come a time when face-to-face, shaking hands, meeting people, and in-person networking in the physical world wouldn't be a positive experience? Or that it wouldn't be available to us?


Because of this, it might feel like you're suddenly losing your grasp on how to successfully run your business or to connect with your customers.


And if you're the person who hasn't been wholly convinced about the benefits of implementing marketing automation, you're probably right to feel so overwhelmed with this drastic change in the business landscape.


But COVID-19 doesn't have to mean the end of your business. Depending on how quickly you can adapt and take advantage of the marketing automation tools available to you, it could actually help your business perform better.


All it takes is finding your place in the virtual world, the only place left where you can continue to communicate, do business, reach your customers, work with your employees, and find new business opportunities—all at a safe distance.


Pivoting Your Life: How Marketing Automation Can Help
Of course, just because the world has seemingly hit the pause button on society as a whole, that doesn't mean you're allowed to ignore all your responsibilities. In fact, it could mean you've got even more on your plate now that things are so different.


Maybe you have kids you need to keep engaged in learning, or your job has switched you to remote work (and this transition can be challenging in and of itself). Maybe you've got to take care of your house or relationships in a way you've never experienced before.


Whatever the case, now more than ever, marketing automation is a competitive advantage for your business.


Why?


Because it allows you to reach your customers in a personal way that takes some of the burdens off your plate and allows you to get back to the things you need to take care of. Marketing automation allows you to utilize technology to improve the user experience of anyone evaluating your solution.


Your Customers' Purchasing Decisions


People function in much the same way they always have. Their brains are constantly evaluating the world around them in order to stay safe and feel understood. And they do this with every decision they make, including as customers.


So, when someone visits your online platform, that's their first (or at least their latest) impression of whatever solution you offer, be it product or service.


Assuming you already have clear messaging in place—and that a potential customer understands and is excited about the transformation that results from interacting with your solution—marketing automation reduces the friction between first learning about your solution and making a purchase.


Basically, marketing automation provides a shortcut to the information a potential customer wants to consume in order to evaluate your solution and determine if it's a good fit for them. It clears up the details (how to purchase, why it's necessary, etc.), sets expectations (what will happen when I purchase?), and helps them see the future they desire.


The more thoughtful you make your automated communication, the more it facilitates the experience of interacting with your solution. You want your customers more focused on your solution and less on being frustrated or unsure.


And this is the same whether you're working with businesses or customers. Because the truth is, marketing is no longer B2B or B2C, it's H2H: Human to Human.


We're all programmed to search for solutions that make us feel safe and understood. Especially because interacting with brands asks us to reveal ourselves in the process. Do we feel safe enough to provide an email address? To interact in a 1-on-1 chat? To get on a sales call?


Marketing automation uses technology to continue to make any customer—be it a person or a company—feel safe and understood every step of the way. That's why it's a competitive advantage.

An Example of Effective Marketing Automation

Let's say you run a business that keeps kids entertained and learning while away from school by offering one-on-one video lessons. Your customer, then, is the mother making the purchase and looking for help teaching and engaging her children while they're stuck in the house all day.


It might be a pretty good time to be in that business, but marketing automation can completely transform the experience your customer has interacting with your company.


Let's now say this mother has searched for possible solutions to her problem of how to keep her kids entertained and learning. If you've made your messaging clear, she'll come to your site, understand what you offer, and want to purchase.


With marketing automation in place, the process will be simplified and easier. After interacting with your solution, she'll feel confident in her purchase and excited to focus on that solution.


With marketing automation, imagine this experience:


Your customer can fill out a form to make a purchase
Once that's done, she'll receive an automatic followup email letting her know you've received her request and will be sending her a link to your calendar to schedule the call (setting up her expectations clearly)
She'll get that email and know exactly what to do to schedule the video lesson, by clicking on a time that works for her, she'll get that set up with minimal effort (saving her from a phone call she might not have time for or want to have)
A later message will remind her of the call, let her know everything she and the kids need to do to prepare, and get them excited about what to expect
After the call, a final message will thank them for their time, remind them they can repurchase, or ask them to tell their friends about the experience


Altogether, marketing automation helped this customer become a fan of your solution by setting clear expectations and following through in a personalized way that made her feel safe and understood. It allowed you to keep making money or to reach new prospects and did so while saving you time and effort.
Without it, this customer might be confused about how to move forward, frustrated with the process, or even regret spending her money.


Why does Marketing Automation Matter So Much?
Marketing automation helps you create a unique solution that feels good both for your process and for your customers. It makes someone want to purchase from you, rather than to keep researching their options.


Not only that, but other companies are already implementing marketing automation into their processes. In doing so, they've upped the standard of communication with potential customers.


Those customers have higher expectations based on those other companies and expect yours to make them feel just as good about a purchase. If not, there are tons of other solutions out there.


Every interaction you have with your customers is a chance to either confirm or break their expectations for your solution. Marketing automation helps you confirm those expectations in a modern, clear, convenient way that continues to excite them in the process. Helping you continue to make money no matter what the state of the economy might look like.


Where Can You Learn More?
My book The Golden Toilet is a BS-free, practical guide to running a business using tools like marketing automation that will help you succeed in whatever environment we find ourselves in. Get yourself a copy today and be prepared to learn everything you need to know to run your business successfully and to laugh along the way.

Buy The Golden Toilet Today