Why Is The StoryBrand Framework So Effective?
What's the difference between content that sells and content that doesn't do a thing? It's not fancy graphics, lengthy production, or cute taglines. It's all about story.


Storytelling marketing has become one of the most popular (and effective) ways to get better results from your marketing. And the storytelling formula of choice is the StoryBrand Methodology, hands down.


StoryBrand, created by Donald Miller, clarifies your business' message using the structure of story, because it's how the human brain processes information.


When you're clear about your message, you can effectively communicate it in your marketing and grow your business. Essentially, StoryBrand helps you create websites, emails, social media posts, etc. that move the needle rather than waste your money.


So why does story work, and why is StoryBrand the best way to tell your business or brand's story? Let's find out.


Story: The Old Brain's Platform of Choice
Story is a tool designed to hold people's attention. It keeps us engaged and interested. And, it's how the human brain organizes reality. We don't see the world around us as a constant stream of random, disconnected events. We see it as an ongoing story.


That might sound crazy. But hear me out. Take a look at the three questions below:


When did the Boston Tea Party take place?


What are all the components of a cell?


What's happens in Rocky?


If I were to ask you to answer one, I'd bet money you'd be more likely to answer the third question. Unless you're a history buff or scientist, that is.


For the rest of us, the nuance of truth is complicated and hard to digest. Stories take out the nuance so that you can easily understand what's going on with the world—or, more importantly—so that your customers can easily understand what it is you do and why they should pay you for it.


How Does Story Improve Your Marketing?
Stories open and close a series of story loops—which motivate human behavior—that attract and hold your attention until the story concludes and something has changed.


What Don does so well is to take the elements of The Hero's Journey and apply them to the business side, no matter what business you're in.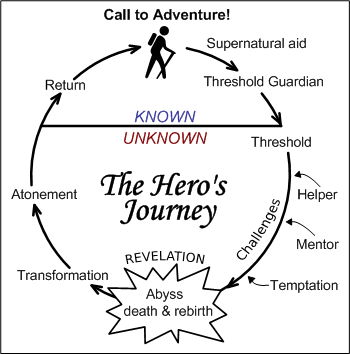 He took the way your customer's brain (and yours, for that matter) processes information and applied it to your marketing. In doing so, he turned your customers into the heroes—making their transformation obvious and irresistible—and made applying his tools easy for you to understand, too.


That means you can easily implement marketing strategies that actually work and make more money using them.


At ROI Online, we take the clear messaging of StoryBrand and add in the other components of the Business GrowthStack to improve your marketing and give your business a solid foundation of strategies upon which to grow and scale.


Not only that, but we teach you why and how all these things matter so you can pivot even when something like a pandemic hits us—so that next time you're stuck at home, you can skip learning to become a DJ and can instead keep your business at near 100% capacity.


Check it out for yourself.

Don't Believe Me?
Don't just take my word for it. Two of our clients recently talked with me on the ROI Online Podcast about how StoryBrand and the Business GrowthStack helped them pivot during the pandemic and made everything clearer about their marketing.


Stephen Eoff of Jack Tyler Engineering


Cody Musick of Open Range Field Service

So, What Can StoryBrand and ROI Do For You?
The concept of clear messaging combined with the elements of the Business GrowthStack sets your business upon a solid foundation. A foundation that enables everyone who interacts with your business—from employee to prospects and everyone in between—to easily understand what you do, which helps you make more money.

Using story to frame your business concept helps your customers feel seen and understood because they know what you do without having to waste their energy trying to figure it out—and, let's be honest, you should be respectful of their time anyway, right?


Stephen Eoff used StoryBrand and ROI to take Jack Tyler Engineering from word of mouth marketing—when most people they marketed to were retiring—and helped them create an effective website and assets that helped them survive the pandemic.


For Cody Musick, a perpetually curious surveyor who took on marketing for his company, the understanding StoryBrand and ROI gave him helped Open Range Field Service onboard a new team member, level-up to compete with larger engineering firms, and create consistency in who they were and how they talked to customers—even when scaling up.


If you're wondering how you can work with a guide—a guide who understands what you're going through, can teach you those fundamentals, and who will make you laugh along the way—we're ready to talk to you.


Alternatively, Order My Book
If you're looking for a DIY approach that still comes with sharp wit and actionable advice, check out my book The Golden Toilet by clicking the button below to listen for FREE on Audible version of the by signing up for a 30-Day Trial or listen to us on The ROI Online Podcast!